They are aged between 20 and 30 and are citizens reporters. Through their video reportages shot in Africa, Asia, Europe and South America they are our eyes and ears taking off to meet with projects of sustainable development implemented by citizens of the world.
---

---
Les enfants et la migration
---
FILM: Breaking the silence
Une nouvelles série de reportages nous emmène sillonner la planète avec une équipe de citoyens reporters. Ils partent en quête de solutions expérimentées par des citoyens du monde pour résoudre les questions environnementales, migratoires, humanitaires…
Une équipe de télévision a suivi deux artistes qui se sont rendues à Hébron, une ville palestinienne de Cisjordanie qui est un symbole à plus d'un titre. Hébron signifie l'Ami en hébreu et en arabe, mais aujourd'hui, c'est une ville où se cristallise la tension du conflit israélo-palestinien. Si la paix n'est pas ici à l'agenda politique, on peut cependant la trouver dans le coeur d'hommes et de femmes, Israéliens et Palestiniens, qui s'engagent ensemble pour le respect des droits humains et la lutte contre les inégalités dans un pays où la paix semble une utopie. Peut-être, comme nous le disait un ami Israélien: "Pour vivre ensemble ici, chacun doit-il renoncer un peu à son rêve sur ce pays". On peut apprendre – et on peut s'exercer – à fréquenter des ennemis tout en « tuant l'inimitié », nous rappelle le théologien et historien israélien Pinchas Lapide.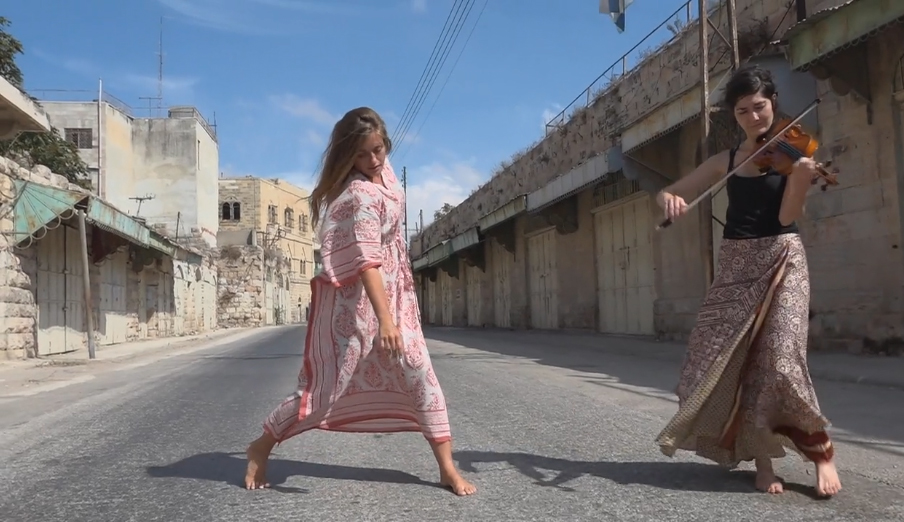 ---
Vers une agriculture durable
La Fédération Unie de Groupements d'Eleveurs et d'Agriculteurs a mis en ligne 20 capsules vidéos réalisées en partenariat avec Louvranges Broadcast, informant les professionnels sur des techniques durables développées par des agriculteurs et éleveurs wallons.
---
Droits des femmes
La protection des droits sexuels et reproductifs des femmes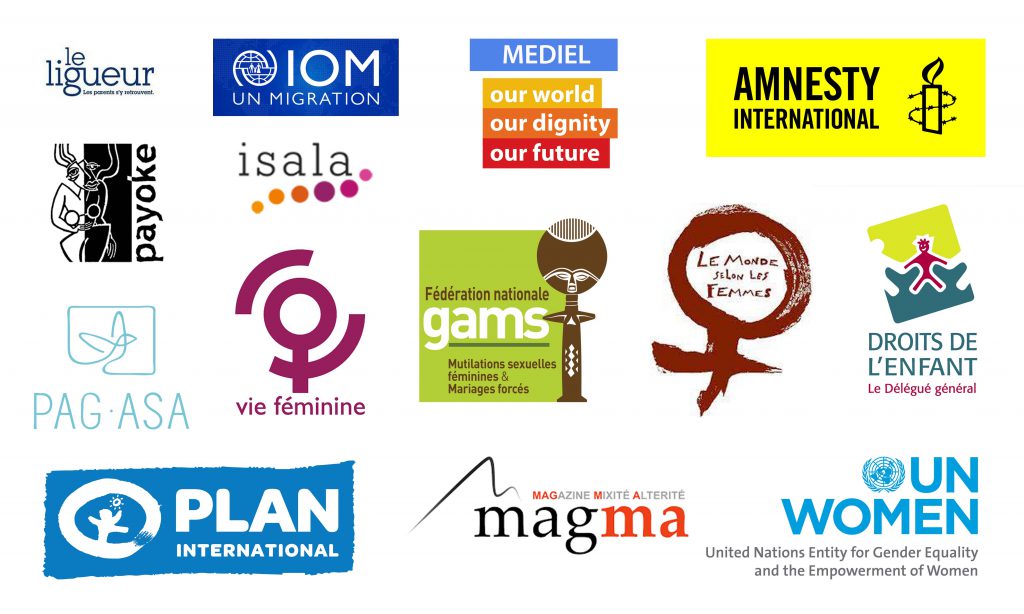 Le projet de sensibilisation « Women first ! La protection des droits sexuels et reproductifs des femmes » a été organisé par Louvranges Broadcast avec 15 associations bruxelloises partenaires parmi les exposants dans le cadre de Science-expo à Tour & Taxis où se sont tenus, pendant deux jours, avec 1200 jeunes, des ateliers participatifs animés par les équipes pédagogiques des associations de terrain, des étudiants et des artistes comme Roxana Alvarado (Collectif des femmes de LLN) dans le but de sensibiliser les 10-18 ans sur les droits sexuels et reproductifs des femmes.
ORGANISATION: Louvranges Broadcast pour MEDIEL asbl
PARTENAIRES: Vie féminine, Le Monde selon les femmes, GAM S, ISALA, UN Women, Délégué Général aux Droits de l'enfant, Amnesty International, IOM, Plan International Belgique, Pagasa, Surya, Payoke, Magma, Le Ligueur
SOUTIEN: DGD – Coopération belge au Développement

---
FILM: TELE-RURALITES, le film qui met à nu nos villagitudes
Assez curieusement, alors que la définition de la ville semble aller de soi, celle de la vie à la campagne pose encore souvent question. Les stéréotypes ne manquent pas… De la caricature du paysan, au village toujours présenté comme un trou perdu, les lieux communs témoignent d'un profonde méconnaissance de la réalité. Hors, habiter à la campagne est aujourd'hui un choix de vie qui repose les questions de la mobilité, du développement durable, de l'emploi… C'est pour aller à la rencontre de ces réalités que six jeunes d'Assesse et de Gesves, deux communes rurales périurbaines situées à deux pas de Namur en Belgique, sont partis, caméra au poing, brosser le portrait des habitants de leurs communes. Légèrement, avec humour, parfois même avec émotion, voici nos villagitudes.
Réalisation: Cédric Havenith
Image: François Roland, Fred Furnémont
Production: André Bossuroy (LOUVRANGES BROADCAST)
Projet européen LEADER+ avec le GAL Assesse-Gesves
Agence de comm: Expansion
---
FILMS: Solidarity North/South