---
CANCELLED

!
Les salons et expositions prévus en

2020

et

2021

sont annulés

.

Les mesures de précautions sanitaires et les décisions gouvernementales destinées à enrayer la progression du virus en Belgique ont eu raison de l'organisation de ces événements

.
---
Expo & talleres: con el artista de BerlínRoman Kroke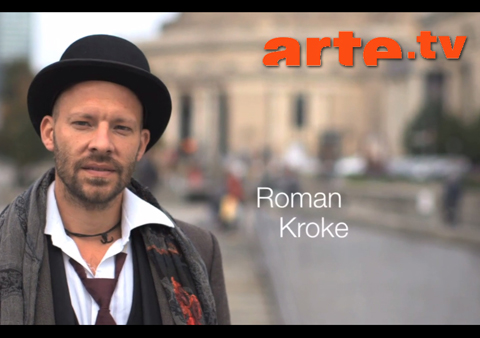 Romano KROKE es profesor de la Universidad de Artes de Berlín en "Experimental Cuentacuentos".
A través de Europa, Romano Kroke dirige talleres históricos y artísticos, en cooperación con las escuelas, universidades u otras organizaciones como las prisiones, museos, fundaciones - en particular en el contexto de las asociaciones de escuelas, Proyectos de Europa para los ciudadanos (memoria histórica), programas de intercambio cultural, viajes escolares, viajes de estudio o semanas de proyecto.
Sobre una base regular, También ofrece cursos de formación de maestros de los Ministerios Nacionales de Educación en Alemania, Francia y Suiza.
La obra de arte de Kroke es como 'un bolígrafo para Europa' en manos de los participantes.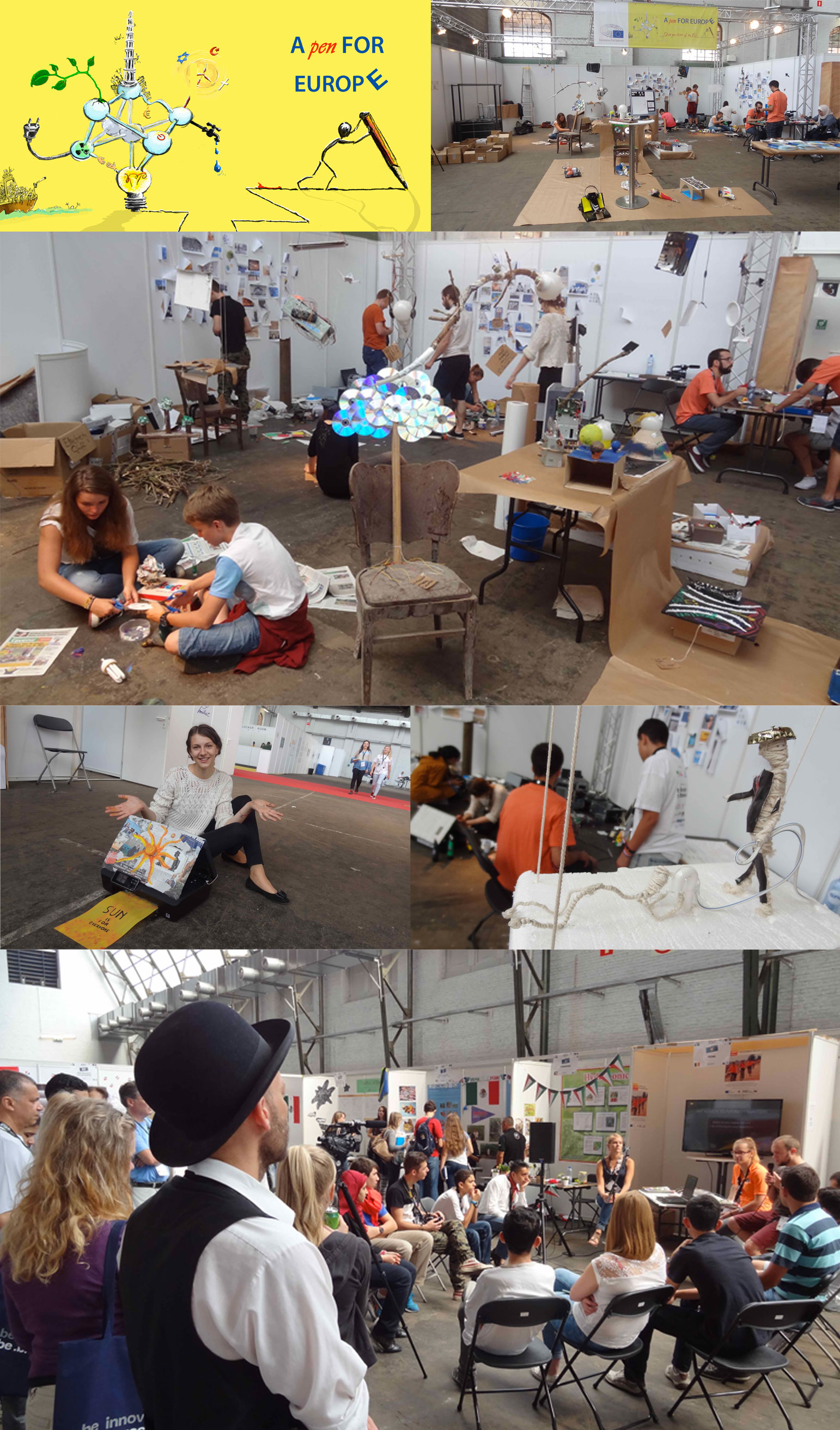 ---
Exposition

: Museo de Europa
Tenemos un pasado común
50aniversario del Tratado de Roma
sala de audiovisuales (El director de vídeos: Hubert van Ruymbeke)
created and managed by LOUVRANGES BROADVAST
Una visión general del patrimonio cultural común a todos los europeos, a partir del año 1000 hasta hoy …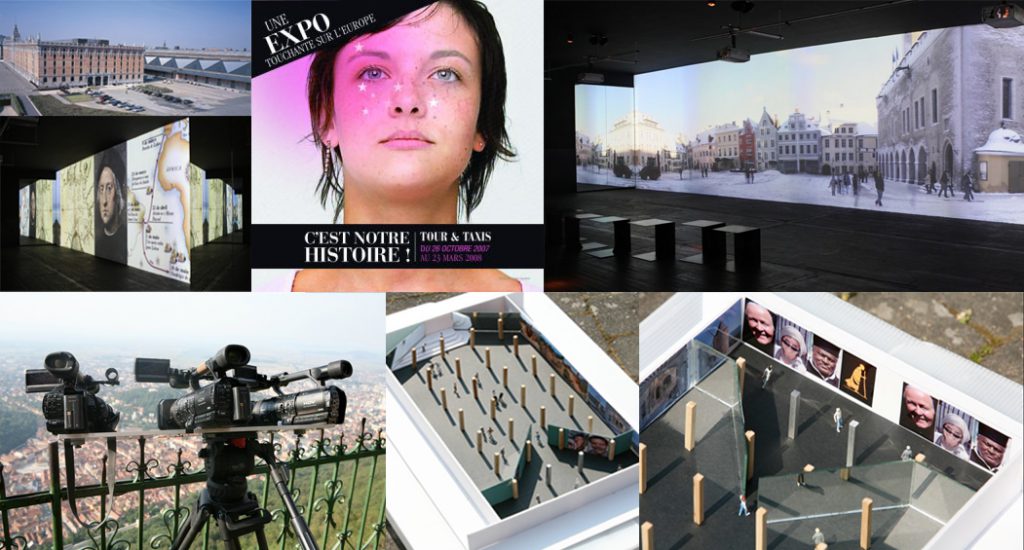 Dos pantallas gigantes de 12 metros cara a cara, una batería de 4 computadoras y 8 proyectores proyectan la película panorámica.
---
International Congresses

: "

The fall of the Berlin Wall

"

Congresses were held in 7 European cities (Milan, Toulouse, y Bruselas, Berlin, Louvain-la-Neuve, Salamanca, Coimbra, Moster) to assess the renewed tensions between European countries and Russia, 30 years after the fall of the Berlin Wall symbolizing the end of the Cold War.
A film was also shot with the participation of young Europeans.
Synopsis: Después de la Segunda Guerra Mundial, una confrontación política e ideológica existente entre las dos superpotencias que eran los Estados Unidos, la Unión Soviética y sus respectivos aliados. Una falsa guerra en Europa, sin cañones o armas de fuego…. una guerra fría!
Y para las nuevas generaciones, esta historia de la Guerra Fría tiende a desaparecer en un lapso de memoria. Es a saber más acerca de este período que Lucas y Emilien, dos estudiantes acompañados por Ariane, violinista, viajado a Berlín, una ciudad que vio la concentración de las principales tensiones de esta guerra en Europa.
Documental
Interdisciplinary Congresses Arts-History-Sciences

Información plantillas

Evento "Hacer un balance de las políticas de la memoria europea"
The project has been presented to the representatives of remembrance projects selected under the Europe for Citizens programme in 2018 y 2019 y les dio la oportunidad de compartir experiencias y aprender unos de otros.
Se llevó a cabo el 23-24 octubre 2019 en el Hotel Meliá, La Défense en París y la casa Jean Monnet, Bazoches-sur-Guyonne.
El evento fue coorganizado por The Jean Monnet House (Parlamento Europeo), El Observatorio Europeo de Recuerdos (la ROM) y la Comisión Europea en cooperación con la Educación, Agencia ejecutiva audiovisual y cultural.
---