---
CANCELLED

!
Les salons et expositions prévus en

2020

et

2021

sont annulés

.

Les mesures de précautions sanitaires et les décisions gouvernementales destinées à enrayer la progression du virus en Belgique ont eu raison de l'organisation de ces événements

.
---
Expo & Workshops: with the Berlin artistRoman Kroke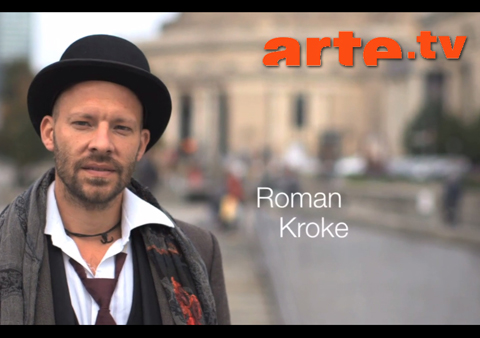 Roman KROKE is lecturer at the Berlin University of the Arts in "Experimental Storytelling".
Throughout Europe, Roman Kroke directs historical and artistic workshops in cooperation with schools, universities or other organizations like prisons, Museen, foundations – particularly in the context of school partnerships, Europa für Bürgerprojekte (historische Speicher), cultural exchange programs, school trips, study tours or project weeks.
On a regular basis, he also provides teacher trainings for the National ministries of Education in Germany, France and Switzerland.
Krokes Kunstwerk ist wie 'ein Stift für Europa' in den Händen der Teilnehmer.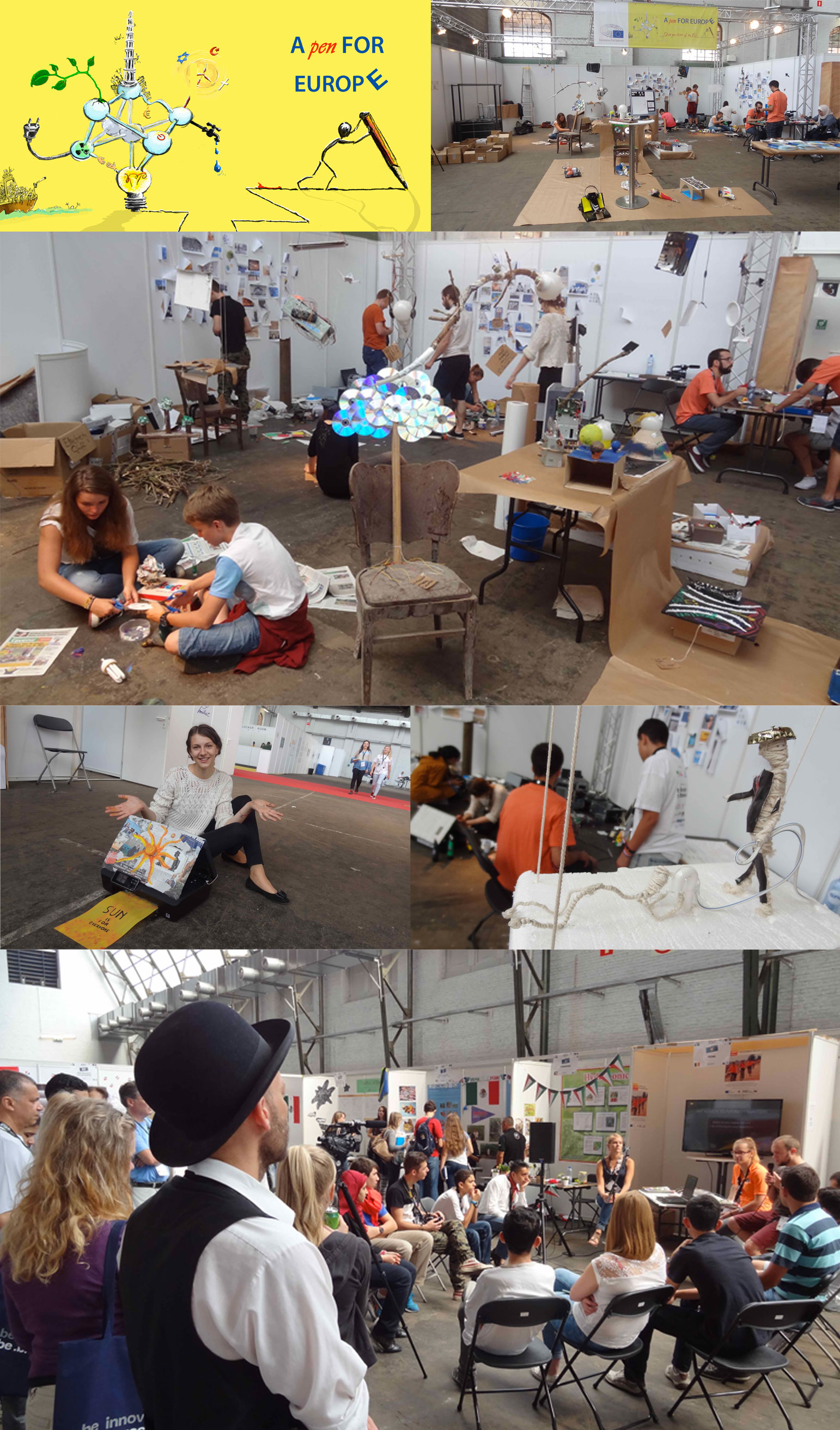 ---
Exposition

: Musée de l'Europe
We have a common past
50th anniversary of the Treaty of Rome
Audiovisual room (Regie: Hubert van Ruymbeke)
created and managed by LOUVRANGES BROADVAST
Ein Überblick über das kulturelle Erbe, die für alle Europäer, aus dem Jahr 1000 bis heute …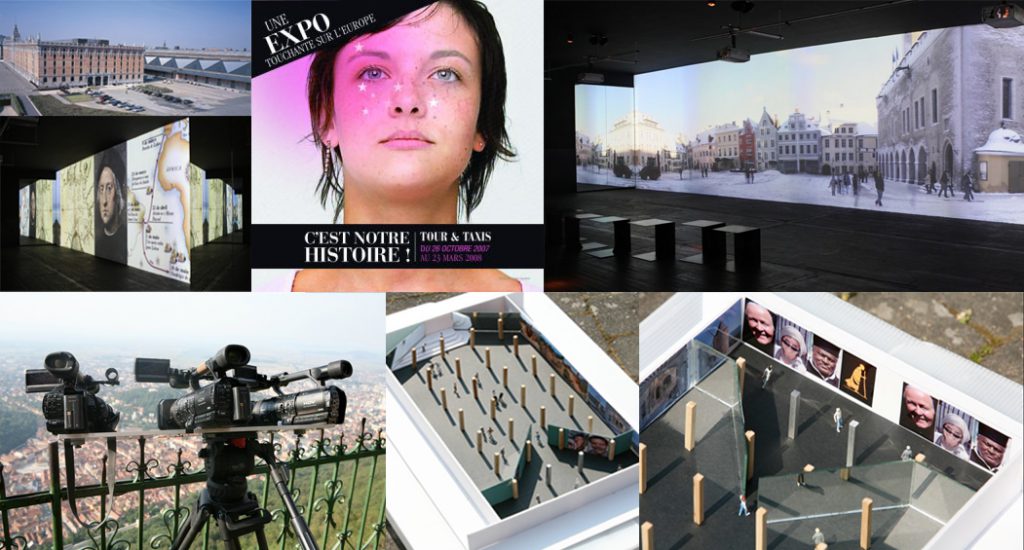 Zwei riesige Bildschirme 12 Meter von Angesicht zu Angesicht, eine Batterie 4 Computer und 8 Projektoren projizieren die Panorama-Film.
---
International Congresses

: "

The fall of the Berlin Wall

"

Congresses were held in 7 European cities (Milan, Toulouse, oder Brüssel, Berlin, Louvain-la-Neuve, Salamanca, Coimbra, Moster) to assess the renewed tensions between European countries and Russia, 30 years after the fall of the Berlin Wall symbolizing the end of the Cold War.
A film was also shot with the participation of young Europeans.
Synopsis: Nach dem Zweiten Weltkrieg, eine politische und ideologische Konfrontation bestand zwischen den beiden Supermächten, die die Vereinigten Staaten waren, die Sowjetunion und ihre jeweiligen Verbündeten. Ein Scheinkrieg in Europa ohne Kanonen oder Pistolen…. ein kalter Krieg!
Und für die jungen Generationen, Diese Geschichte des Kalten Krieges verschwindet in der Vergangenheit. Um mehr über diese Zeit herauszufinden, haben Lucas und Emilien, zwei Studenten in Begleitung von Ariane, ein Geiger, reiste nach Berlin, a city that saw the concentration of this war's main tensions in Europe.
Dokumentation
Interdisciplinary Congresses Arts-History-Sciences

Vorlageninfo

Veranstaltung "Bestandsaufnahme der europäischen Speicherpolitik"
The project has been presented to the representatives of remembrance projects selected under the Europe for Citizens programme in 2018 und 2019 und gab ihnen die Gelegenheit, Erfahrungen auszutauschen und voneinander zu lernen.
Es fand am statt 23-24 Oktober 2019 im Hotel Meliã, La Défense in Paris und das Jean-Monnet-Haus, Bazoches-sur-Guyonne.
Die Veranstaltung wurde vom Jean Monnet House mitorganisiert (Europäisches Parlament), the European Observatory on Memories (der ROM) und die Europäische Kommission in Zusammenarbeit mit dem Bildungs, Audiovisuelles und Kultur Exekutivagentur.
---